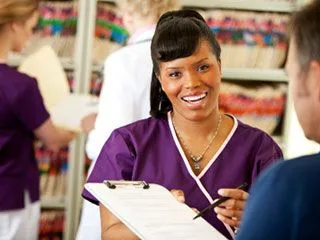 At Cook Vision Therapy Center, Inc., our goal is to provide the best in vision therapy so you and your child can enjoy learning to "See Happiness." Payment is due at the time of service. We accept cash, checks, debit cards, Master Card, Visa, Discover, American Express, and Care Credit.
INSURANCE
We will provide a receipt containing the information you will need in order to file with insurance. If a company requires a "letter of medical necessity," we will provide it. That said, only a handful of the better insurance companies cover vision therapy. To reduce costs, most exclude the service as "educationally related." When part of a vision therapy program is covered, it falls under major medical, not vision insurance.
Our programs are tailored to fit your exact needs. We continue until your visual abilities are second nature enough to hold when we are finished. We want every patient who comes to us for vision therapy to be a walking "success story." When a child "Sees Happiness," we all win: child, parents, doctor, and all who hear of the child's success. Indeed, the majority of our patients are referred by other patients and families whose lives we have changed.
To continue changing lives, we insist on the excellence of our care. We, therefore, do not act as a participating provider for any insurance plan. Dr. Cook is unwilling for an insurance company's arbitrary policies to prevent the excellence we expect. None of us can afford wasting time and expense on mediocre care whose results may not hold over time. At Cook Vision Therapy, we insist on providing the life-changing results patients have come to expect from us: for their families and the families of the others whom they refer.
Flexible Spending Accounts
Many employers are offering Flexible Spending Account (FSA) options to employees. Vision Therapy generally qualifies as a medically necessary service for FSAs or Health Spending Accounts (HSAs). These plans are designed to let you save money in an account, pre-tax, to pay for additional medical expenses such as vision therapy. Check with the benefits administrator at your work to see if you are eligible for this program. FSAs or HSAs can typically be used to offset out-of-pocket costs on your behalf.